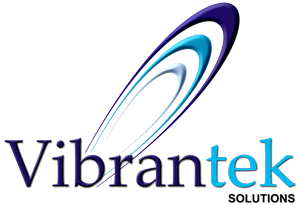 CUSTOM DESIGNS/FREE SHIPPING!
Is your SLOW laptop making your life hard? Thinking of buying a New MacBook pro?
How about a BETTER MacBook pro? A "Made For You" MacBook Pro with lots of upgrades and updates, Ready to rock from the first boot?
'Energized' macbook pro with dual OS and Huge software bundle from Vibrantek
Why trust Vibrantek for a macbook pro?
We are a Computer Solutions company located in Clermont, Florida who specializes in custom upgrades and Sales for over 18+ successful years. We have an outstanding track record and a team of technicians that optimize every one of our laptop & desktop devices and giving our customers an exceptional experience. We also have a 100% Feedback Rating!
Vibrantek Solutions is all about Customization & Customer Service.
Our Laptops are already energized with all of its updates and massive upgrades before it is even shipped out to you!!
From the moment you turn it on; it's ready to be used.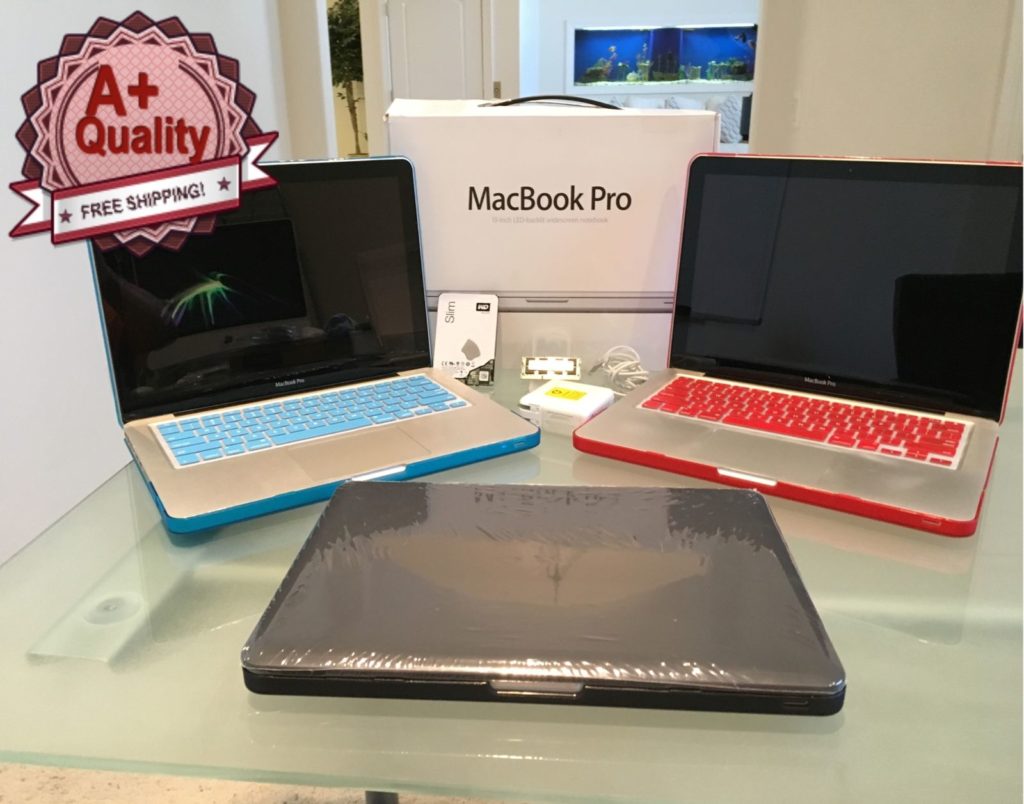 13″ MACBOOK PRO + Protector Body & Keyboard Case (Green, Red, Blue, Green, Purple, Black)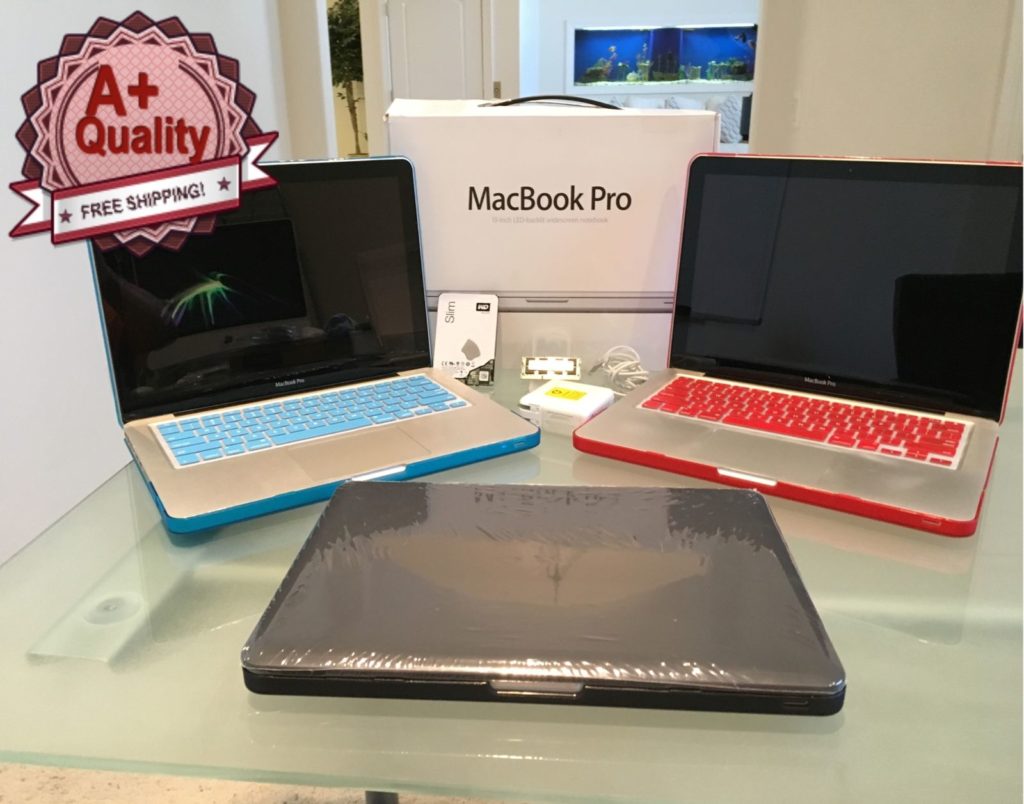 15″ MACBOOK PRO + Protector Body & Keyboard Case (Green, Red, Blue, Green, Purple, Black)
Get your Upgraded MacBook Pro 13"
OR 15" $50.00 Off !!
Use The Coupon Code
facemacnow


During checkout
"Kudo's to Sterling and his team for designing our Karate School Website! Will definitely recommend them."
"Was great to find an affordable laptop with adobe premier and final draft."
13 MacBook Pro 8GB Memory 1TB SSD Dvd A+ Cond. App Bundle FREE & Quic SHIP
Our HUGE Software Bundle!
MacOs® Licensed Software Mega Pack
Windows® Licensed Software Mega Pack
Get your Upgraded MacBook Pro 13"
OR 15" $50.00 Off!!
Use The Coupon Code
facemacnow

during checkout
We trust in our Products & Service
​​​​​​​60 Days Remote Access Support
​​​​​​​​​​​​​​Free Email Support/Consultation
Our 30 Days Return Policy
** INTERNAL DEVICES: To avoid breaking any warranties or fraudulent activities, we insert special tampering seals & record all serial numbers to each computer we send out to our customers.
Any device returned to us with the seal broken or the serial number not matching, will not be honored or qualified for our return policy or warranty. Because these are high end laptops & expensive parts we take fraud seriously; and may take additional actions if needed.
** This Warranty does not apply: (a) to consumable parts, such as batteries, unless failure has occurred due to a defect in materials or workmanship; (b) to cosmetic damage, including but not limited to scratches, dents and broken plastic on ports; (c) to damage caused by use with another product; (d) to damage caused by accident, abuse, misuse, liquid contact, fire, earthquake or other external cause.
Are these New or Refurbished Laptops?
Unless it's stated above for this particular listing: All of our Laptops are refurbished but in Very Good Cosmetic and Performance Condition! Our Laptops were categorized as Refurbished because either it was missing a part such as the cord, was once a display model, the original box was damaged or the software needed to be reconfigured. They have all been tested and run just like new. We thoroughly choose the devices we purchase.
If the Above Coupon Has Expired, Here's another Chance for $30 Off, but time is limited.
Use the coupon code
facemaclater

during checkout
Have a Question? Click on the Chat Button!
© Vibrantek 2019 | All Rights Reserved